Mr Malik Bin Ismail
President, RSCS

We must always remember that among us there are people in the community who are in need. As Singapore progress and move forward, we can be sure that there are new challenges awaits us. As President in this volunteer group, Red Star Community Service is to see the smiles of the beneficiaries are enough to warm my heart and make me feel that all the effort are worthwhile. We needed to pay tribute to those amongst us who have shown that community and volunteer work is not just a contribution to the society but a commitment, a passion and a way of life


Dr Anthony Ng Chew Kiat
Secretary and Director of Managing Division, RSCS

As our Singapore Heart-ware, we should not need to consider how we would benefit from volunteering work to convince ourselves to do it. Instead we should consider how others will benefit. Our presence and help in their live will make a difference. That should be all the conincing we need to get up, get out and volunteer.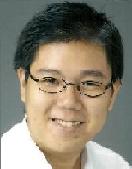 Mr Ong Beng Soon Elvin
Teasurer and Director of Volunteer Division, RSCS

As a volunteer, we are to show concern for others through positive Actions. That is the spirit of Red Star Community Service (RSCS). Volunteering is giving, but also the opportunity to receive, example a deep sense of personal encouragement and also empowerment knowing that making a positive impact in others and you own life. Volunteer also connecting people to another, creating healthier families and better community in our nation.